Many Benefits of Peer Support
What is Peer Support?
There are approximately 500,000 peer support groups in the USA. About 6.25 million Americans are in some form of peer support.
In peer support, people with a common interest or challenge come together as equals to support each other. In a safe and confidential setting, they share ongoing advice, materials and thoughtful questions. They share accountabilities to realistically apply that support and to learn at the same time.
Many might share common concerns about the COVID-19 pandemic. To learn more about what useful support is, see What Works and What Doesn't in Supporting People. Also see the power of support in our Circles.
Mayo Clinic Lists Many Benefits
Mayo Clinic lists these benefits from peer support:
Reducing distress, depression, anxiety or fatigue
Talking openly and honestly about your feelings
Improving skills to cope with challenges
Staying motivated to manage chronic conditions or stick to treatment plans
Gaining a sense of empowerment, control or hope
Improving understanding of a disease and your own experience with it
Getting practical feedback about treatment options
Learning about health, economic or social resources
---
"When we are peer coaching, we send two strong signals that enable us to trust others and open up with them. One is candour and the other is caring. Together these two signals - when in combination - communicate the highest level of trust known to man." – Judith E. Glaser, CreatingWE Institute
---
Additional Benefits
In our experience since 1995, we've seen the following benefits, as well:
Chance to help others with your feedback, advice and questions
Feeling of belonging with others having similar interests and needs
Learning about yourself -- how you think, share and act
Cultivating hope -- from the sense of empowerment to act
Networking with others having common interests
Sharing practical guidelines, tools and materials
It's free -- there are no experts to pay; peers do the work
Our Time-Tested Tools and Materials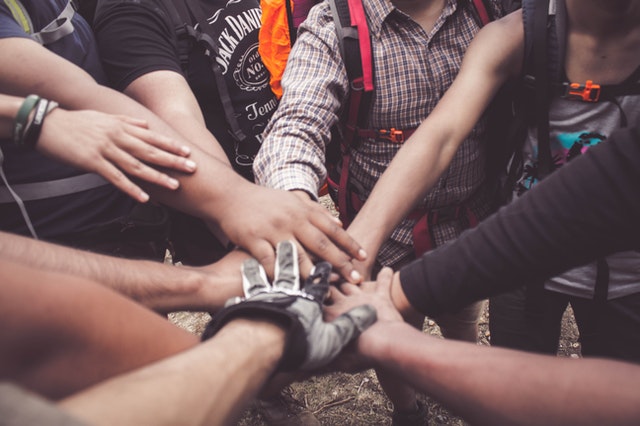 Our colleagues have been customizing various methods of peer support since 1995. We have worked with a wide variety of cultures around the world, as well as a wide variety of people in different roles.
Roles include those highly affected by the COVID-19, such as first-level responders, law enforcement, health care workers and parents.
Our methods and tools cultivate close and confidential support groups with strong attendance and quick results. They are all free, as well as our ongoing guidance and support as needed. See What Your Peer Support Circle Will Look Like.
To Apply to Join a Circle Now
Simply complete this Application to Join a Peer Support Circle online application. Thank you!
If you have any questions, send us an email and we'll arrange a confidential phone call. Thank you!
---
(First photo courtesy of Polina Zimmerman of Pexels.com. Second photo courtesy of Dio Hasbi Saniskoro of Pexels.com.)
---